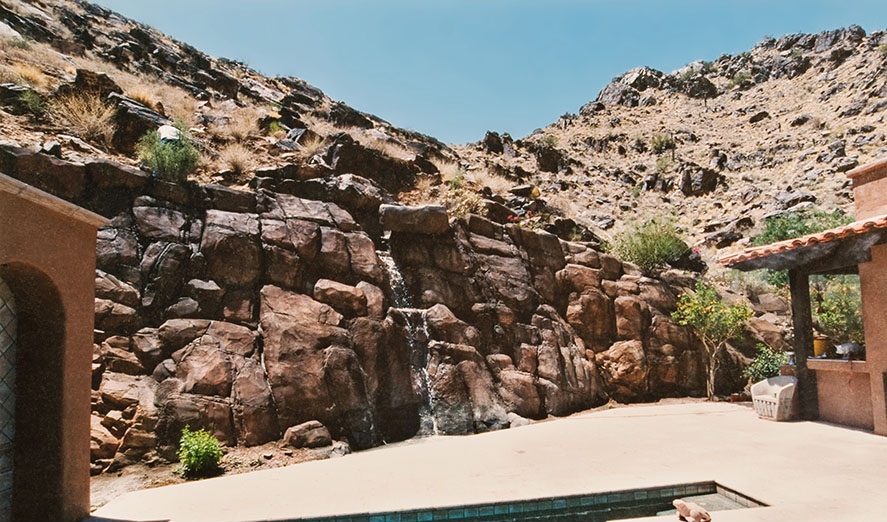 Rains in the desert southwest are often short and intense causing rapid water runoff on slopes and flash flooding in usually dry washes. To manage where water flows this JePierreLLC project has more than meets the eye. In addition to being an intimate waterfall this water feature also functions to divert rainwater from running down the mountainside onto the homeowner's property or into the pool.
This rock wall was constructed at a steeper angle than its surroundings, secured in the mountainside with anchors and then backfilled slightly to create the diversion. It's undetectable from all viewing angles and blends in naturally with its surroundings.
In our next blog post we will show how soil erosion prevention and water diversion is accomplished with a perimeter wall designed and built by JePierreLLC
Questions or comments? Please use our contact form.